Home / Holiday Moves
We Can Move You Anywhere in the Country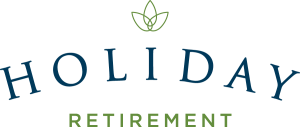 Moves for Seniors is the nationwide moving partner for Holiday Retirement
Since 2014, Holiday Retirement has partnered with Moves for Seniors, the nationwide leader in Senior moving services. From downsizing, donating, disposal, storage and moving, you can take advantage of our expertise to make sure your move into your new home is as stress free as possible.
Your personal Senior Move Specialists will guide you along the way and provide a comprehensive assessment of your needs and manage all the logistics associated with your move. Use our Stress-Free Move-in Checklist to help you stay organized as you prepare to move into your new home.
Moves for Seniors only uses experienced movers who are licensed, vetted and fully insured for local or long distance moves. Together, we are ready to help you make a smooth, stress-free transition into your new home. Paired with Holiday, Moves for Seniors is the trusted choice to relocate you to (or from) a Holiday Retirement community anywhere in the USA.
You may also call us at 1-800-220-7920 or email us at holiday@movesforseniors.com.