Chris Smith, Chief Executive Officer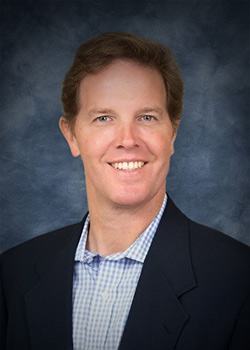 Chris is the founder and CEO of Moves for Seniors, a division of Transit Systems Inc. (TSI).  In 2007, he launched Moves for Seniors to provide a better way for seniors to transition from their homes and into a new stage of their life while reducing the burden for the senior, the family and the support network.
Today, Moves for Seniors is a nationwide team of professionals dedicated to the needs of the senior housing industry and the residents moving into independent living and assisted living communities.
Moves for Seniors parent company, Transit Systems Inc., is a nationally licensed logistics provider for consumers and commercial businesses. TSI specializes in shipping and moving items or loads that are too big for a parcel carrier (UPS, FEDEX) and too small for traditional movers. In Chris's tenure, TSI has been recognized eight times by Inc. Magazine as one of the Fastest-Growing Private Companies in the US.
Prior to TSI, Chris held senior positions at LivePerson, a SAAS live chat provider where he was VP of Client Services and at Comcast where he was Manager of New Business Development.  He began his career in the banking world with Chase Manhattan Bank.  Chris has a BA in Economics from Duke University and an MBA from Columbia University.
Robert Burg, Executive Vice President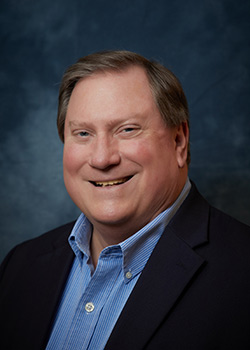 Bob is responsible for the company's overall operations, including sales, marketing, business development, and strategic direction and initiatives.
His background combines a diverse C-Level leadership across a wide variety of organizations. From start-up to early stage and rapid growth to larger corporate environments, Bob's experience includes healthcare information technology, big data, and social media, hospital and health systems, health plans, physician organizations, and pharmaceutical and pharmacy enterprises.
Prior to joining Moves for Seniors in 2017, Bob was the Chief Executive Officer of HudlHealth—a mobile healthcare communication platform, led the Life Sciences business development for BehaviorMatrix—a pioneer in emotional analytics science, and was the CEO of ProActive for Patients—one of the nation's first physician-driven Customer Relationship Management medication adherence solutions.
He has also served in executive leadership roles at Medem—a pioneer in the personal health record industry, Eclipsys (now Allscripts)—an early electronic medical record company, FPA Medical Management—one of the first and largest publicly traded physician practice management networks, and Memorial Health Alliance (now Virtua Health)—a hospital system network.
Bob is a graduate of Villanova University and is a certified public accountant (inactive).
Ernest Forsyth, Director of Information Technology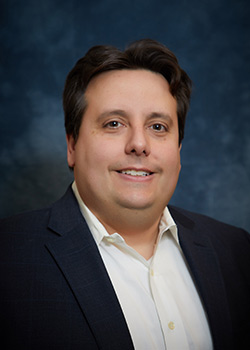 Ernest serves as the Director of Information Technology and oversees all technical operations for Moves for Seniors and TSI. In this role, he is responsible for the management, strategy, and execution of the IT infrastructure, development and enforcement of security policies, and strategic vendor partnerships
Ernest provides leadership and executes strategic technology initiatives that align with our goal to be the premier senior moving services provider in the industry. He is a seasoned professional who manages and helps develop a team of industry-certified support professionals.
With over 20 years of experience managing IT teams in the telecommunications, service, and transportation industries, Ernest leads our technology group in continuously developing an efficient, robust and secure IT environment. Throughout his career, Ernest has continued to stay in the forefront of technology earning a multitude of industry certifications from companies such as Microsoft, Cisco, Citrix, Juniper and Oracle.