Home / Senior Community Moving Services / Incoming Resident Moving
Stress-Free Experience for Residents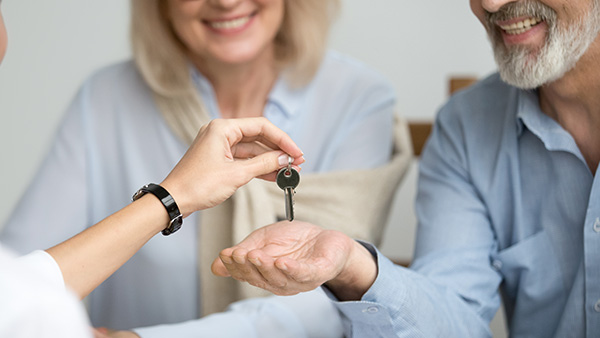 Moving is stressful at any age, but the stress felt by older adults can mean the difference between moving into your community or staying where they are. Moves for Seniors is a useful resource for your sales teams to be able to overcome the barrier of moving when speaking with prospective residents and adult children.
Having a trusted partner whose sole focus is helping seniors easily transition to a new home could make all the difference in the overall experience. And knowing that we offer a one-stop solution also eases the minds of your sales teams because they know that all of the various components of moving will be handled quickly and easily by one dedicated point of contact.
These services include:
Senior Move Facilitation – For residents who want or need a concierge-type experience. We arrange everything from downsizing planning, packing, relocation of heirlooms to loved ones and getting the new apartment set up for move in.
Local Moving – For residents moving to your community from less than 50 miles away.
Long Distance Moving – For residents moving to your community from 50 to 3,000 miles away.