Home / ROOMROVER PROGRAM
The ROOMROVER™ Provides a Personal Touch and Precise Record for Seniors Downsizing and Moving into Independent Living and Assisted Living Communities
The ROOMROVER™ Virtual Survey Provides Accurate Estimate and Eliminates and Confusion for Seniors Moving into Your Community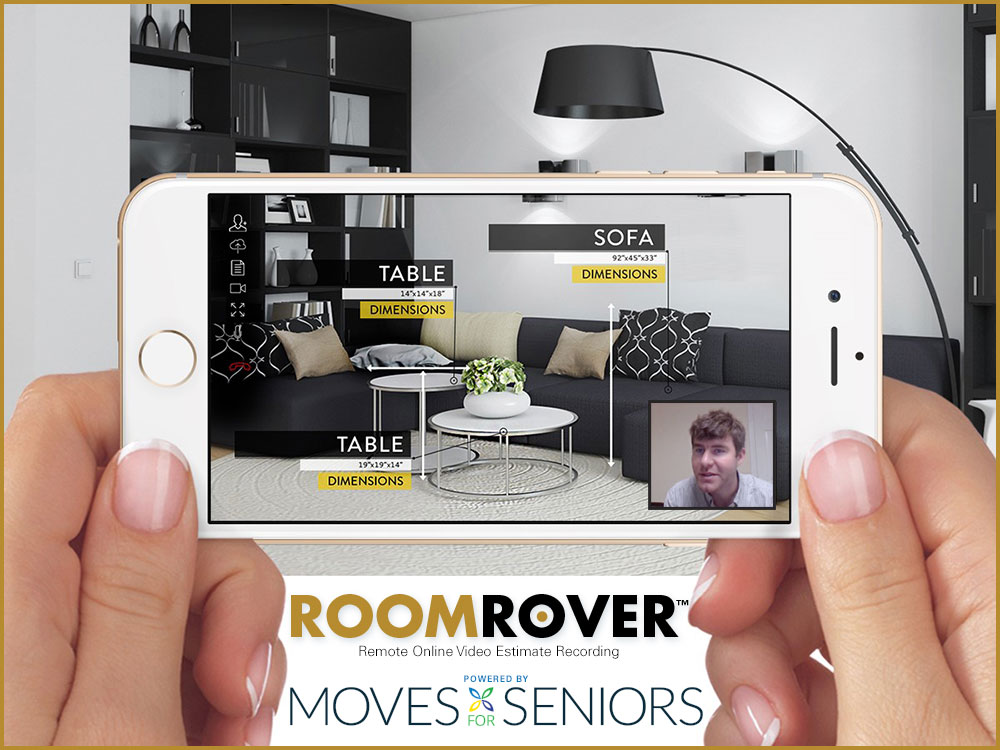 ROOMROVER is a personalized online video technology connecting Seniors with their move consultant in real time. ROOMROVER simplifies the estimating process by providing a 2-way recorded video chat that's easy and fast.
A Moves For Seniors consultant can virtually walk with the resident through their home. Our consultants ask questions, offer suggestions and learn more about the Senior's current and future needs.
Moves for Seniors invite and encourage Community marketing teams to schedule the ROOMROVER onsite tour at the Senior's present home. It is a great asset for the Community sales team to gain insight about the unique interests and individualized needs of each Senior to help close sales and assure an onboarding success.
ROOMROVER Program Benefits
FOR THE NEW RESIDENT
Easy to Use
Complete record of items to be moved, stored, donated
Makes planning, downsizing & moving easier
Documentation of costs and services
FOR THE COMMUNITY SALES TEAM
Better engagement with Senior
Insight to Senior's interests and unique needs
Better onboarding, smoother transitions
Ability to plan furnishings in unit with Senior
Moves for Seniors provides each of your customers with concierge-type service coordinating and executing their moving needs. Our ROOMROVER™ (Remote Online Video Estimate Recording) walkthroughs are ideal for seniors considering moving into your community.
To learn more about ROOMROVER and the nationwide leader in Senior moving and downsizing services, fill out the form on this page or contact Bob Burg at 1-888-434-0926 or email [email protected].
Building Trust and Creating Convenience
The downsizing and moving process can be overwhelming to seniors and their families. Our 10 years of experience working with seniors in transition has shown us the best way for a smooth move is to get to know Seniors and their unique needs as quickly as possible. Community sales teams partner with us to use our ROOMROVER program to engage with their clients, gain trust and build long-lasting relationships. ROOMROVER is easy and simple to use. 
Contact us today and schedule a demo to learn how you can offer this value-added service to prospects.