Home / Blog / Checklist for Seniors Moving to Assisted Living!
Checklist for Seniors Moving to Assisted Living!
Are you moving into a community and you're not sure where to start. No worries we have just the checklist for you. Moves for Seniors wants to make sure you have a stress-free and organized move from start to finish. Our dedicated Moves Specialists always put the clients first and will make sure that they will help in any way they can!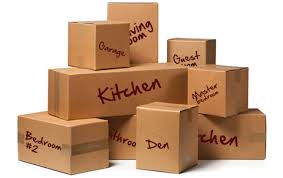 Here is a checklist to help you stay organized:
Call Moves For Seniors for your free moving consultation. One of our Senior Moves Specialist would love to speak with you and help you start and streamline the process. Our Senior Moves Specialist number is 800-227-0515:

When you call our team have a list of your inventory, including furniture, boxes, tentative move dates and any special needs that you may have ready.

Determine what furniture and belongings you will be moving or donating/discarding:

Moves for Seniors can arrange a Senior Moves Manager to come and help with this. The Senior Moves Manager can help with sorting, labeling, packing, and rightsizing

Get ready for your move by sorting into 4 groups:

Keep
Family
Donate
Throw away

Call Moves for Seniors to confirm you moving date and services!
Make arrangements for all your utilities including:

Phone
Internet
Cable
Water
Garbage
Gas
Electric

Notify these services to change your address:

Bank insurance
Credit card companies
Social security
State vehicle registration
State/federal tax bureau
Pharmacy/prescription delivery program

Obtain all needed records including Medical, Dental, and Vet.
If you are moving into a Pet friendly community make sure you have any documentation that the community needs about your pet.
Keep all daily necessities near by for quick access at all times.
Don't forget to call a Moves Specialist at Moves for Seniors and they can go through everything that you will need for your move.
800-227-0515